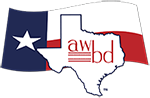 We are happy to announce that Purify will be attending the 2018 AWBD Conference. This is the largest annual convention for water districts in Texas, and we are excited to be there for the third year in a row! Swing by Booth 655/656 to get to know the Purify team and learn why we're the best choice for all your water treatment chemical and delivery needs. Goodies will be available as well, so pick up a souvenir while you're here!
We will also be hosting our 1st annual Customer Appreciation Party on Thursday evening, June 21st, 2018. Appetizers and refreshments will be served, and all of our customers (and potential customers!) are invited. Come join us for a while to wind down from the first day of the convention.
We hope to see you there!
AWBD Conference
June 21st – 23rd, 2018
Henry B. Gonzalez Convention Center
200 E. Market Street
San Antonio, TX
Purify Booths: 655/656
2018 AWBD Conference Schedule 
Purify Customer Appreciation Party
Thursday, June 21, 2018
7:00 PM – 10:00 PM
Presidio B Ballroom, Grand Hyatt Hotel, 3rd Floor
600 E. Market Street,
San Antonio, TX